Date
January 31st, 2018  18:00~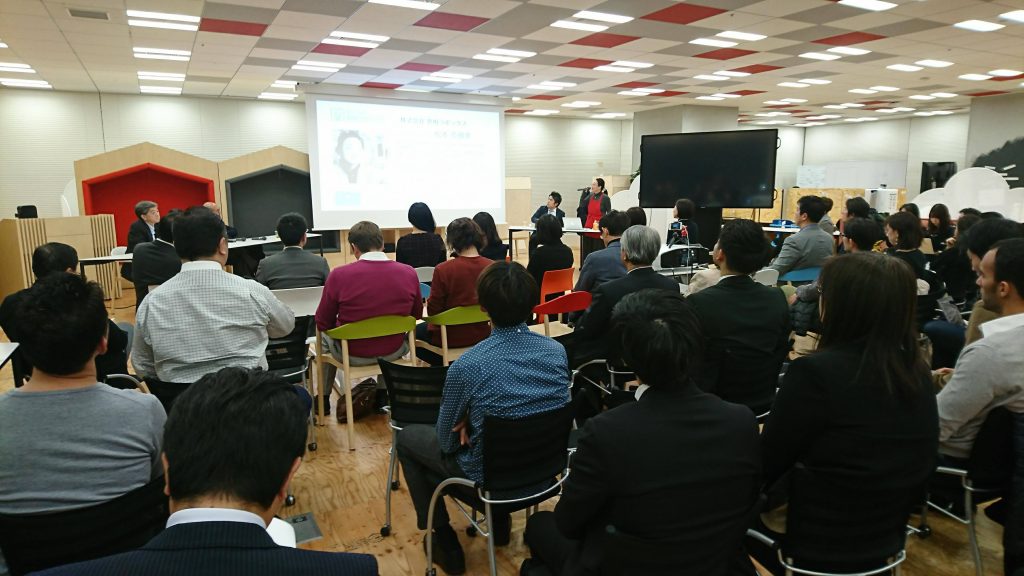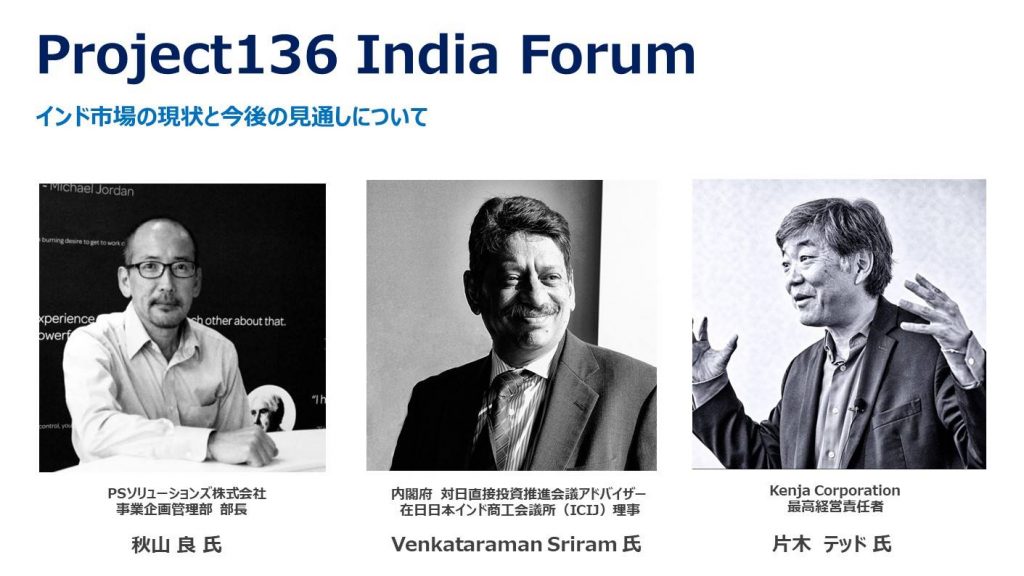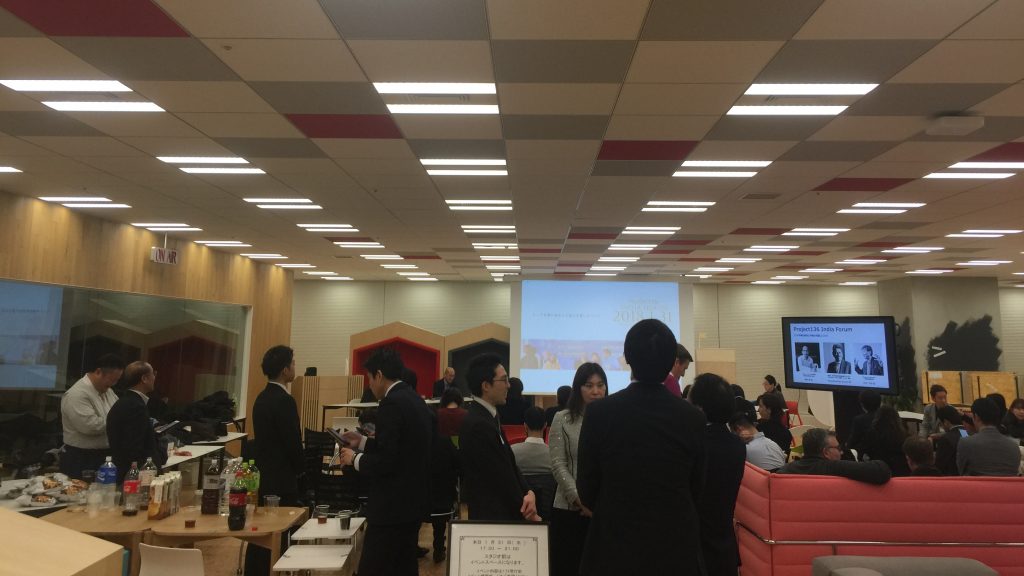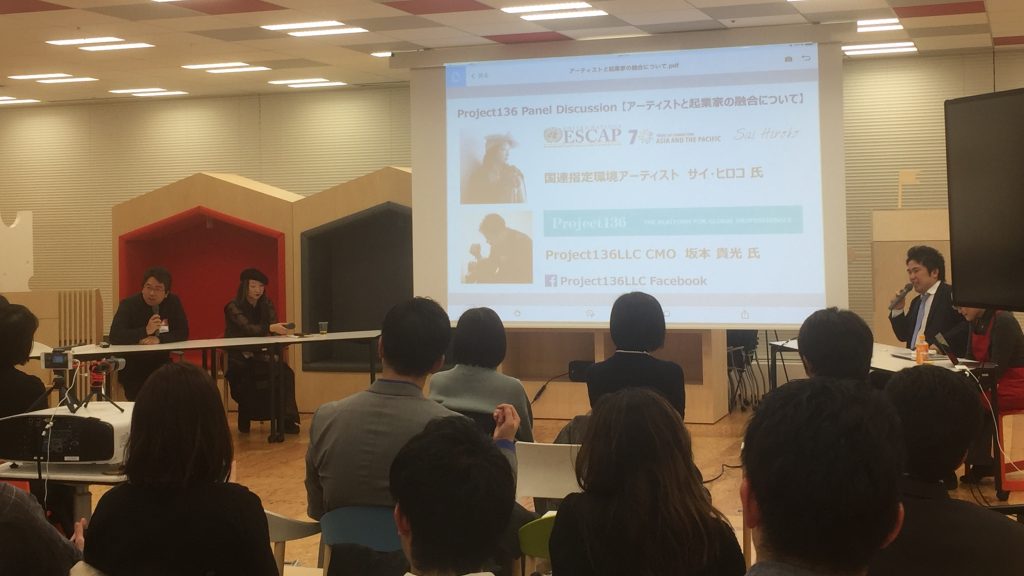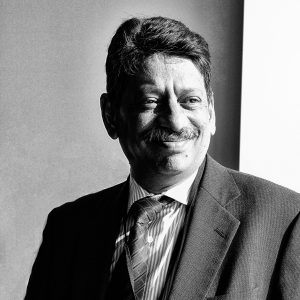 ​Venkataraman Sriram
A member of the Expert Group on Foreign Direct Investment in Japan the cabinet office, the government of Japan / Director of the Indian Commerce and Industry Association, Japan (ICIJ)
Mr. Venkataraman is currently an independent business and technology advisor. He is a mentor to a number of startups in in Japan, India and Singapore and focuses on supporting Japanese corporations drive innovation by leveraging start-ups. He is also an advisor to Nihon Unisys Limited and Macnica Fuji Electronics Holdings Inc.
His last corporate role was at Infosys Limited. He was a Senior Vice President and head of Japan business and helped the firm starting businesses in various countries in Asia including Japan, China, Australia and Singapore. He holds a bachelor's degree in electronics engineering from National Institute of Technology, Suratkal, and has an MBA from Indian Institute of Management, Ahmedabad.
His extensive careers and roles:
Director of the Indian Commerce and Industry Association, Japan (ICIJ).
Chartered member of TiE, Japan to mentor and promote entrepreneurship.
External board member of Kokuyo Camlin, India.
Member of the Expert Group on Foreign Direct Investment in Japan the cabinet office of the government of Japan.
Guest faculty at the Globis University MBA program.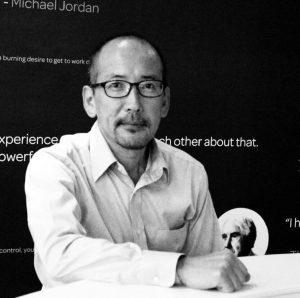 Ryo Akiyama
PS Solutions Corporation The director of Business Development Division
Mr. Akiyama worked in the global marketing division at Nissan. After studying overseas, he joined Japan Telecom Inc. (Currently Softbank Telecom Corporation) and was in charge of launching ISP service business which later became a smash-hit business. He joined Softbank and made a JV with the Indian firm providing mobile messenger service. This JV firm later achieved to get 130 million users and made the company grow as an unicorn valued at 1.4 billion dollars. He is currently working at Softbank owned firm and working on IoT service business.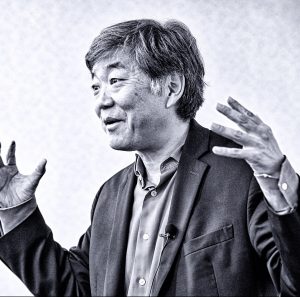 Ted Katagi
Kenja Corporation CEO
Mr. Ted Katagi started his business career in Enterprise Sales for IBM.
He joined Bain & Company after business school and used his four years of experience there to then become a director of strategy for AirTouch. His 11 year career at Vodafone / AirTouch including Chief Marketing Officer position at Vodaphone Japan involved in 17 billion USD sell-out deal, Verizon Wireless and the digital phone group and the head of the 2 billion USD enterprise group at Japan Telecom.
Mr. Katagi later joined Fidelity Investment as head of Private Equity Group in Asia and Picsel Software as their COO.
He is currently a CEO, investor and entrepreneur of his own startup an internet platform company Kenja Corporation in Japan.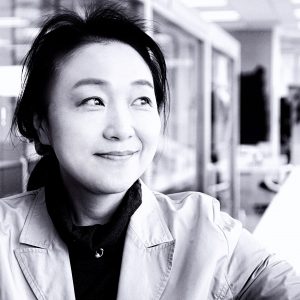 Naomi Matsumoto
Hatsumei Labox Inc. CEO & President
Graduated from Nihon University College of Art. She was teaching as a part-time instructor at Engineering College of Kogakuin University from 2001 to 2005. She was selected as a panelist at Patent Solution Fair in 2007 (organized by Japan Patent Office). Founded Hatsumei Labox in 2010. She invented one of promotional products used by the major franchised coffee shop 【Paper Pazzle: 1 million copies】were distributed in the market. Her invented products have been widely sold in the Japanese market and she is known as "A housewife million-dollar inventor" Her inventions and ideas come from her daily life and goodwill.
Synergy between global artists and entrepreneurs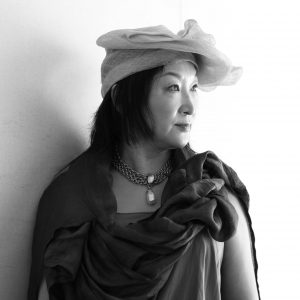 ​Sai Hiroko

Environmental Artist appointed by United Nations ESCAP
・Chairperson of A.S.A.I
・SAI Environmental Fourth dimension Museum as "Culture of Peace" Symbol at United Nations
・Private Museum in World Heritage 'Ledoux Ideal City' / La Saline Royale, France (1995~2005)
・One-person exhibit at Centre National of art et de Culture Georgea Pompidou (1985)
・Chairperson of EU Culture Communication Center
・Created Environmental Art monument "Umi Hotaru", on the Tokyo Bay Aqua Line Bridge
・Created a museum of Environment Art at Narita Airport International departure lobby Terminal 1
・Was Appointed to advisor to YAYASAN ROYAL SILK
Major Works
・One-person exhibit at Centre National d'Art et de Culture Georges Pompidou
・One-person exhibit at the United Nations Educational, Scientific, and Cultural Organization (UNESCO) Headquarters' 50th Anniversary event
・One-person exhibit in La Saline Royale d'Arc-et-Semans, UNESCO World Heritage Site
・The Sai Multimedia Museum, the first museum dedicated to a single artist in a World Heritage Site, La Saline Royale, France
・Message Art "Solidarity of the World", France
・Permanent exhibit of "Culture of Peace" Symbol Art at United Nations Economic and Social Commission for Asia and the Pacific (UNESCAP) Headquarters, Bangkok, Thailand
・Main Artist at Carthage International Festival, the "Cultural Olympics" with participation of Ministries of Culture worldwide.
・Design of the Ceremony Hall for the Nobel Peace Prize 100th Anniversary Ceremony
・Production of the main monument of 2005 Aichi Expo and producer of the "Aichi Art Award 2005"
・Environmental Art monument "Umi Hotaru", on the Tokyo Bay Aqua Line Bridge
・Environmental Art "Yu-Waku" ("Temptation") at Yokohama Landmark Tower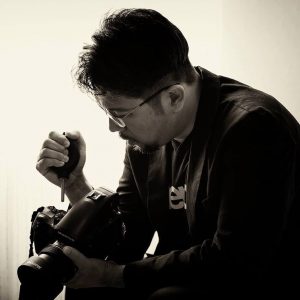 Takamitsu Sakamoto
Professional Photographer

His first artworks were introduced in one of the art magazines in Switzerland and introduced in 7 countries. His first personal exhibition was held in Berlin, 2013 and recognized by the Embassy of Japan, Germany, ASIA-Pacific WEEK Berlin, Japanisch-Deutsche Gesellschaft.
His 7 art pictures were presented to JP HOME supported by METI and MOFA Japan Government in Italy. His artworks were exhibited at THE BIEGANSKI ART FESTIVAL and Cavalieli art hotel in Malta, 2014.
His artworks were selected by MvVO ART closely supported by Christie's & Sotherby's in NYC in November 2016.
One of his masterpieces is displayed at the Embassy of Germany, Japan.
In October, 2017, his artwork is presented to SAR Emanuele Filiberto di Svoia, Prince de Venise et de Piemont.
MvVO ART :http://www.mvvoart.com/
He is a member of the Japan P.E.N CLUB.

PROGRAM SCHEDULE

Business networking event

Opening Remarks
Project 136 LLC CEO Isamu Koyama

Panel Discussion
A member of the Expert Group o Foreign Direct Investment in Japan the Cabinet office, the Government of Japan / Director of the Indian Commerce andIndustry Association (ICIJ) Venkataraman Sriram
PS Solutions Corporation The director of Business Development Division Ryo Akiyama
Kenja Corporation CEO Ted Katagi


Japanese SMEs presentation
Hatsumei Labox Inc. CEO & President Naomi Matsumoto


Panel Discussion "Synergy between global artists and entrepreneurs"
Environmental Artist appointed by United Nations ESCAP Sai Hiroko
Professional Photographer Takamitsu Sakamoto
Project136 LLC CEO Isamu Koyama